California for Christ Sponsored Church Planter
Church Planting in Irvine, CA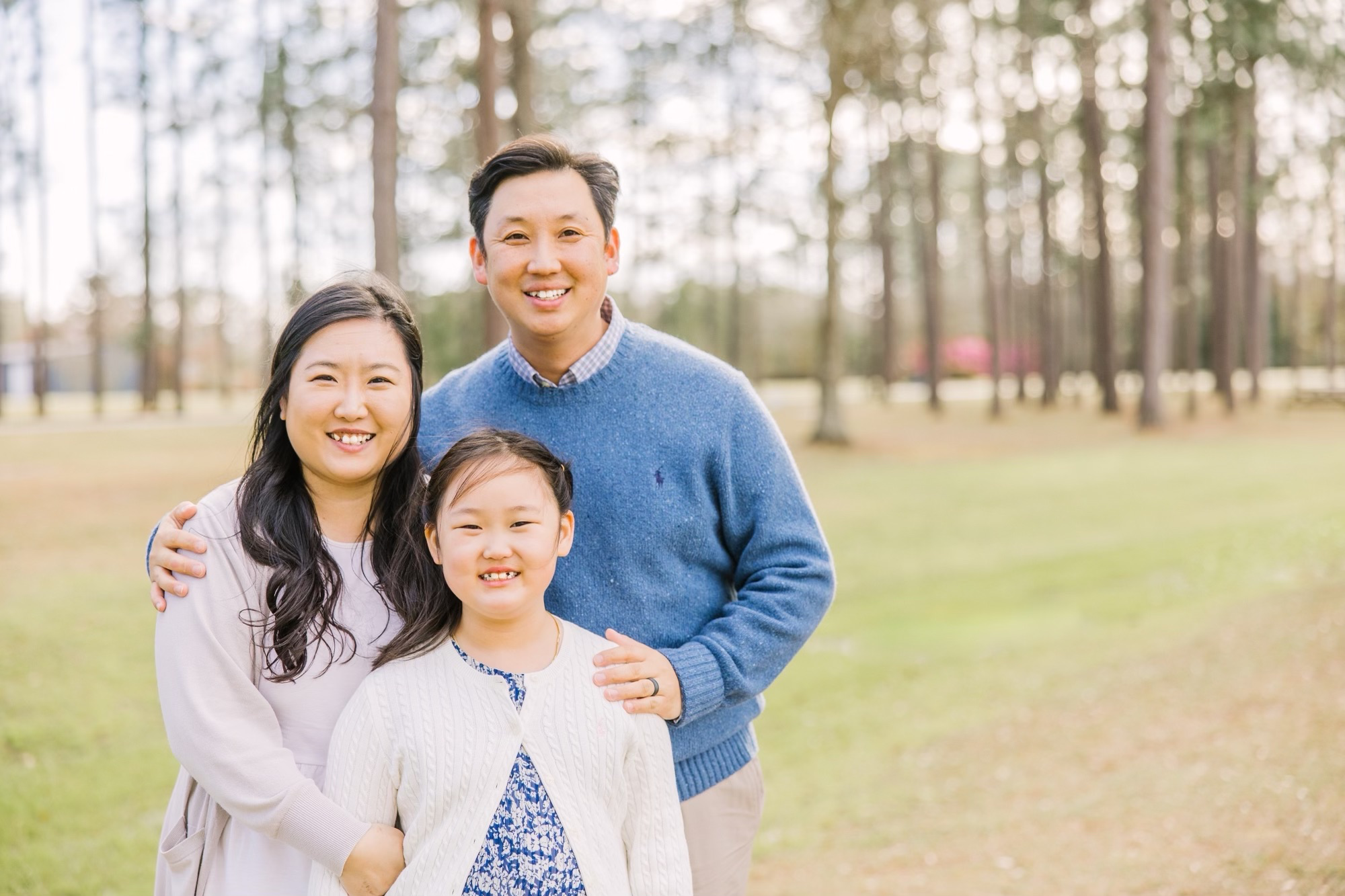 James Kim
Lighthouse Baptist Church, Theodore, AL
We are the Kim family — James, Nina, and Grace.
I grew up on the mission field of Australia, where my father was a church planting missionary in Sydney, sent out from Bible Baptist Church in Seoul, South Korea. My wife, Nina, also grew up in a ministry home, where her father pastored an independent Baptist church in Seoul, South Korea. We met at West Coast Baptist College, Lancaster, California, in 2010, and have been married since 2013.
Upon graduation in 2011, the Lord led us to Lighthouse Baptist Church in Theodore, Alabama, to start a Korean ministry under the leadership of our pastor, Dr. Randy Tewell. Since that summer of 2011, the Lord has allowed us to see many souls saved, baptized, added to the local church, and discipled for His glory.
In recent days, the Lord began to burden my heart for church planting. We had no intention of leaving where the Lord had put us, but His calling was evident and made clear through the Word of God.  We began praying for the Lord's leading in where He would have us to go and during the Spiritual Leadership Conference in 2022, the Lord made it clear that He was leading us to California.
We are excited about planting the City Light Baptist Church in Irvine, California. Irvine is part of Orange County in Southern California and is among the top five fastest growing cities in California.  We have big hearts and goals to reach every home, every family, and every person with the gospel of Jesus Christ. The mission of our new church is to "Be the Light," "Shine the Light," and "Share the Light."  We are aiming to launch our first service in the spring of 2024. Please pray for our family as we move to California in August and for the Lord to prepare the hearts of the people in South Orange County.
Please pray for our family as we have recently moved to Irvine and begun reaching people while continuing to travel to raise support.